Safe Power Outlet
Abstract
The main goal of the safe power outlet project is to make power outlets smart and integrate it to all old and new electrical wiring of homes and offices to eliminate the costs. Using the designed socket, home and office electrical appliances can be smarten and controlled remotely through wireless technology. The device designed in this project, is a smart power outlet that supports Wi-Fi connection and the user can connect directly to it and control it by the specific mobile application. There is no need for any other interfaces such as a modem or router, and the user can connect directly to the device. This is the innovative part of the project making it different from the conventional power outlets on the market. All home and office appliances running on AC power can be connected to a safe outlet directly and without an interface; they can be controlled via wireless network by mobiles. This device smartens all old and conventional outlets without making any changes in wiring. It also enables the control via Wi-Fi on the outlets.
Keywords:
Application, Safe outlet, Power outlet, Wiring, Smartizing, Module
References
[1] Research and experiments performed by the authors Dr. Mohammad Taghipour and Mohammad Vaezi in 2019-2020.
[2] Aghaei, Mohammad Hassan, Hojjatollah Khajeh Salehani, Design and construction of sockets with the aim of reducing energy consumption and increasing safety in the building, the 4th National Conference on Electrical and Computer Engineering of Distributed Systems and Intelligent Networks and the First National Conference on Medical Engineering, Kashan,2017.
[3] Rezaei, Hadi and Majid Fooladian. Wi-Fi smart socket with energy management capability, 2nd International Conference on Applied Research in Electrical and Computer Science, Ardabil, Pars Abad University of Applied Sciences 1- Institute of Electrical Industry, 2018.https://www.civilica.com/Paper-ICSCE02-ICSCE02_015.html
[4] Hassanzadeh Alireza, Sanei Mohammad. Design and implementation of wireless power transmission system for low power applications. Iranian Journal of Electrical and Electronic ngineering.
[5] Islami, Mehdi, Mojgan Shafiei Jam. Design of smart sockets for smart homes with the help of Arduino platform, National Conference on Science and Technology of Electrical Engineering,Computer and Mechanics of Iran, Tehran, Institute for Knowledge Development Conferences And Technology Sam Iranian, 2016.https://www.civilica.com/Paper-UTCONF01-UTCONF01_272.html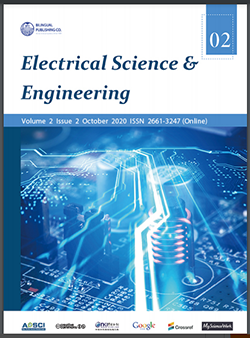 Downloads
How to Cite
Taghipour, M., & Vaezi, M. (2020). Safe Power Outlet. Electrical Science & Engineering, 2(2), 5–10. https://doi.org/10.30564/ese.v2i2.2464
Downloads
Download data is not yet available.