Congratulations! Five members of our editorial board were selected as World's Top 2% Scientists 2023!
2023-10-19
Recently, Stanford University has published an update of the list of the top 2% most widely cited scientists. The "2023 Annual Influence Ranking" focuses on highlighting the academic influence of scientists in the last year. This ranking, considered the most prestigious worldwide, is based on the bibliometric information contained in the Scopus database provided by Elsevier and includes more than 200,000 researchers from the more than 10 million scientists considered to be active worldwide, with 22 scientific fields and 174 sub-fields taken into account.
We are pleased to share that 5 Editorial Board Members from our Atmospheric Science Research (ISSN: 2630-5119) were featured in Stanford University World's Top 2% Scientists list in 2023.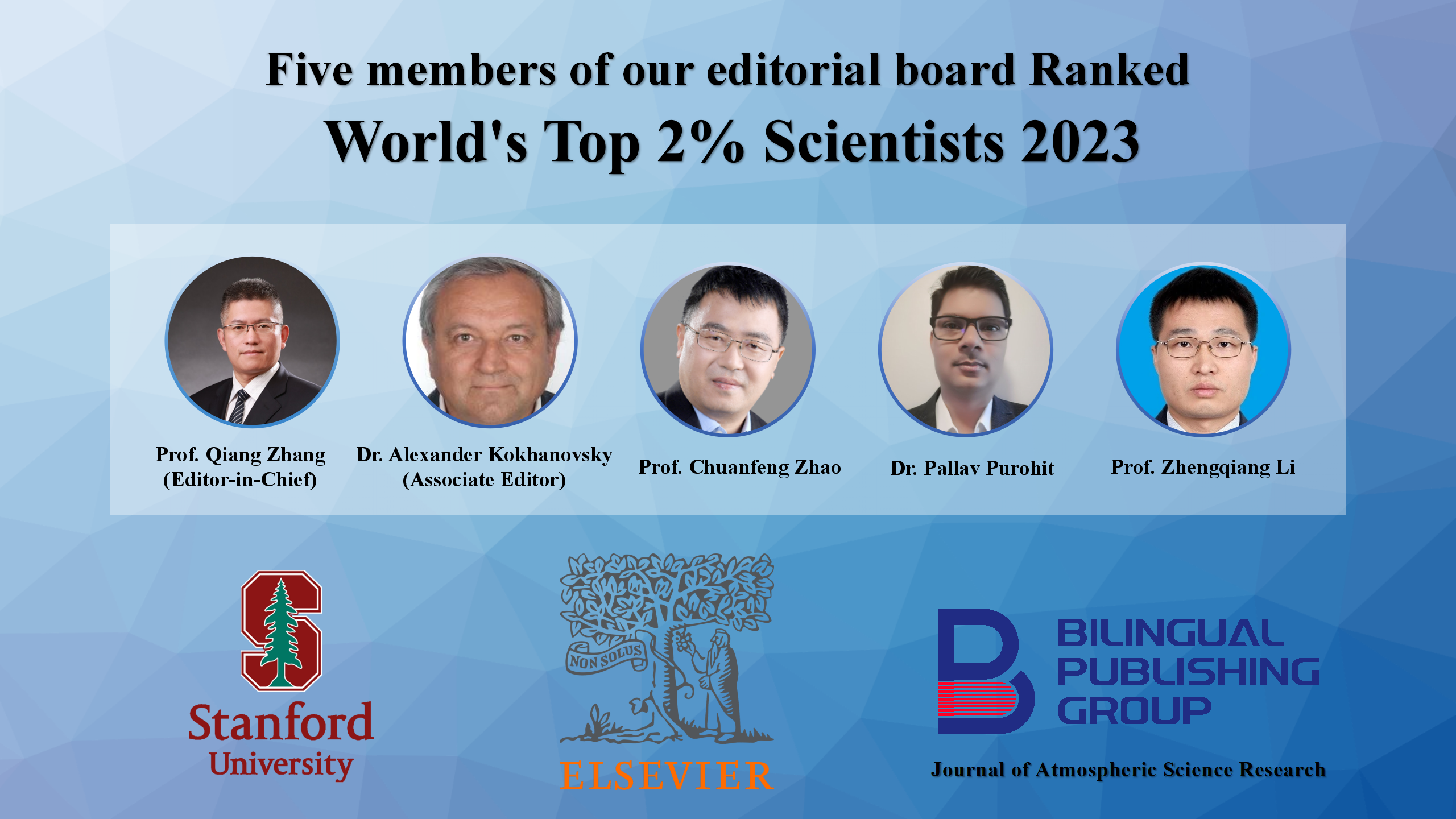 We would like to congratulate our Editor-in-Chief (Prof. Qiang Zhang) , Associate Editor (Dr. Alexander Kokhanovsky) and Three Editorial Board Members (Prof. Chuanfeng Zhao; Dr. Pallav Purohit; Prof. Zhengqiang Li) on their excellent achievement and thank them for their immense contribution to our journal and atmospheric sciences field.