Importance of balance sheet composition in stress test estimates
Abstract
The stress tests are based on macroeconomic variables for the estimations of the results. However, there are other factors that may influence them. This paper studies the influence of the balance sheet structure in the NPL and the loss caused by the NPL using econometric models. The objective  is to research  how they affect the aggregates in the balance sheet to the delay in payment  and the the provision for impairment, distinguishing these effects according to the economic cycle, so that can be applied to the stress test. The results show  that the Balance sheet structure is important in delinquency and losses caused by it, especially in respect of stockholders' funds, ECB resources and the account Non-current assets held for sale. It also highlights the influence of the economic cycle and the different behavior of the NPL  and the losses due to default with respect to the same explanatory variables.
Keywords:
NPLs, Impairment losses on financial assets, economic cycle
References
[1] Gerhardt, M., & Vander Vennet, R. (2016). European bank stress test and sovereign exposures. Applied Economics Letters, Published online: 20 Oct 2016 1-5. http://dx.doi.org/10.1080/13504851.2016.1243208
[2] Climent-Serrano, S. (2016) Stress test based on Oliver Wyman in Bank of Spain: an evaluation. Banks and Bank Systems, 11 (3), 64-72. doi:http://dx.doi.org/10.21511/bbs.11(3).2016.07
[3] Quijano, M. (2014). Information asymmetry in US banks and the 2009 bank stress test. Economics Letters, 123(2), 203-205. http://dx.doi.org/10.1016/j.econlet.2014.02.014.
[4] Wang, M.H y Huang, T.H (2007). A study on the persistence of Farrell's efficiency measure under a dynamic framework. European Journal of Operational Research. 180 (2007) 1302–1316. doi:10.1016/j.ejor.2006.04.043
[5] EBA (2016).2016 EU‐Wide Stress Test – Methodological Note. http://www.eba.europa.eu/documents/10180/1259315/2016+EU-wide+stress+test-Methodological+note.pdf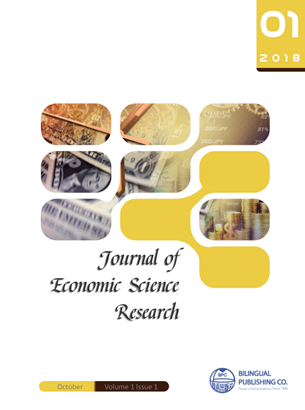 Downloads
License
Copyright and Licensing
The authors shall retain the copyright of their work but allow the Publisher to publish, copy, distribute, and convey the work.
Journal of Economic Science Research publishes accepted manuscripts under Creative Commons Attribution-NonCommercial 4.0 International License (CC BY-NC 4.0). Authors who submit their papers for publication by Journal of Economic Science Research agree to have the CC BY-NC 4.0 license applied to their work, and that anyone is allowed to reuse the article or part of it free of charge for non-commercial use. As long as you follow the license terms and original source is properly cited, anyone may copy, redistribute the material in any medium or format, remix, transform, and build upon the material.
License Policy for Reuse of Third-Party Materials
If a manuscript submitted to the journal contains the materials which are held in copyright by a third-party, authors are responsible for obtaining permissions from the copyright holder to reuse or republish any previously published figures, illustrations, charts, tables, photographs, and text excerpts, etc. When submitting a manuscript, official written proof of permission must be provided and clearly stated in the cover letter.
The editorial office of the journal has the right to reject/retract articles that reuse third-party materials without permission.
Journal Policies on Data Sharing
We encourage authors to share articles published in our journal to other data platforms, but only if it is noted that it has been published in this journal.