Unusual Metastases to Diaphragm and Spleen from Adenocarcinoma of Lung Detected by 18F-FDG PET/CT Imaging: A Case Report
Abstract
Globally, carcinoma of lung is the predominant cause of cancer deathamong both men and women. While hematogenous spread from primarylung cancer to multiple other organs is frequently reported, metastases ofmalignant tumors to diaphragm and spleen are rare. Nowadays, Positronemission tomography (PET) with 18 F- fluorodeoxyglucose (FDG) hasemerged in such a way that it has become an effective imaging technology for the evaluation of different carcinomas, particularly for cancerstaging and follow up after therapy. PET scan is able to provide metabolicinformation. In this case, we present an attractive unified PET/CT scanimage in a patient with lung carcinoma having unusual diaphragm andsplenic metastases. So, PET/CT imaging could strongly identified rareand unusual metastatic sites of cancer and added more appropriate stagingin patient with carcinoma of lung.
Keywords:
PET/CT, Lung carcinoma, Diaphragm metastasis, Splenic metastasis
References
[1] Molina JR, Yang P, Cassivi SD, Schild SE, Adjei AA: Non-small cell lung cancer: epidemiology, risk factors, treatment, and survivorship. Mayo Clin Proc. 2008, 83: 584-594.
[2] Kara PO, Gedik GK, Sarı O, and Özbek O Rare Thyroid Cartilage and Diaphragm Metastases from Lung Cancer Visualized on F-18 FDG-PET/CT Imaging. Mol Imaging Radionucl Ther. 2011 Aug; 20(2): 70–72. DOI: 10.4274/MIRT.019882
[3] Mitsimponas N, Mitsogianni M, Crespo F, Hartmann k-A, Diederich S, Klosterhalfen B et al. Isolated Splenic Metastasis from Non-Small-Cell Lung Cancer: A Case Report and Review of the Literature.Case Rep Oncol.2017;10(2): 638–643. DOI: 10.1159/000478002
[4] Cook GJ, Fogelman I, Maisey MN. Normal physiological and benign pathological variants of 18-fluoro-2-deoxyglucose positron-emission tomography scanning: potential for error in interpretation. Semin Nucl Med. 1996, 26(4): 308–314.
[5] Bar-Shalom R, Gaitini D, Keidar Z, Israel O. Non-malignant FDG uptake in infradiaphragmatic adipose tissue: a new site of physiological tracer biodistribution characterised by PET/CT. Eur J Nucl Med Mol Imaging, 2004, 31(8): 1105–1113.
[6] Reck M, Gatzemeier U. Chemotherapy in stage-IV NSCLC. Lung Cancer. 2004, 45(Suppl 2): 217–222.
[7] Niu FY, et al. Distribution and prognosis of uncommon metastases from non-small cell lung cancer. BMC Cancer. 2016, 16: 149.DOI: 10.1186/s12885-016-2169-5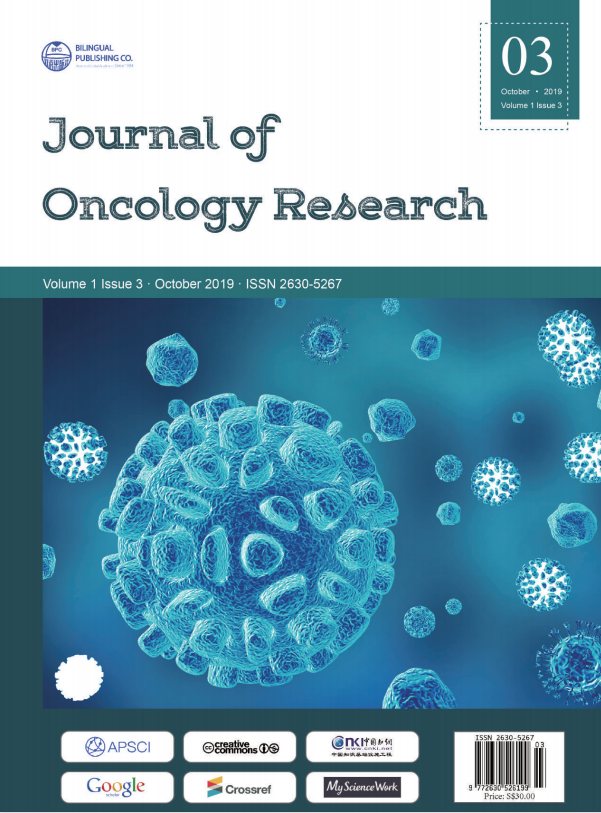 Downloads
How to Cite
Paul, A. R., Chowdhury, R. P., Podder, P. S., & Saoda, U. (2020). Unusual Metastases to Diaphragm and Spleen from Adenocarcinoma of Lung Detected by 18F-FDG PET/CT Imaging: A Case Report. Journal of Oncology Research, 1(3), 1–3. https://doi.org/10.30564/jor.v1i3.1586
License
Copyright and Licensing
The authors shall retain the copyright of their work but allow the Publisher to publish, copy, distribute, and convey the work.
Journal of Oncology Research publishes accepted manuscripts under Creative Commons Attribution-NonCommercial 4.0 International License (CC BY-NC 4.0). Authors who submit their papers for publication by Journal of Oncology Research agree to have the CC BY-NC 4.0 license applied to their work, and that anyone is allowed to reuse the article or part of it free of charge for non-commercial use. As long as you follow the license terms and original source is properly cited, anyone may copy, redistribute the material in any medium or format, remix, transform, and build upon the material.
License Policy for Reuse of Third-Party Materials
If a manuscript submitted to the journal contains the materials which are held in copyright by a third-party, authors are responsible for obtaining permissions from the copyright holder to reuse or republish any previously published figures, illustrations, charts, tables, photographs, and text excerpts, etc. When submitting a manuscript, official written proof of permission must be provided and clearly stated in the cover letter.
The editorial office of the journal has the right to reject/retract articles that reuse third-party materials without permission.
Journal Policies on Data Sharing
We encourage authors to share articles published in our journal to other data platforms, but only if it is noted that it has been published in this journal.