2023-06-20
We are pleased to announce the appointment of Professor Christian Felzensztein as the Editor-in-Chief of our journal, Journal of Sustainable Business and Economics.
Professor Christian Felzensztein holds the Reh Family Endowed Chair in Entrepreneurial Leadership at Clarkson University, United States. He has been visiting professor and works regularly with diverse teams at leading research universities in Australia, New Zealand, Africa, Canada and Latin America.
His research and consultancy is multidisciplinary with practical impact for managers and policy makers. He has 80+ publications in leading entrepreneurship, marketing & strategy journals. He was the Chair of the McGill University International Entrepreneurship Conference, the Global Entrepreneurship Conference in London UK.
With his leadership, we will further enhance the quality and relevance of our publication and endeavor to foster a diverse range of topics and perspectives, ensuring that our publication remains at the forefront of industry knowledge, and enhance the quality and relevance of our publication.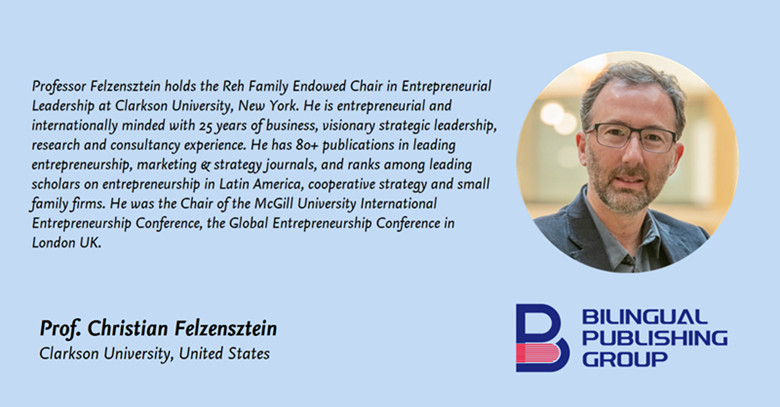 Read more about Professor Christian Felzensztein has been appointed the Editor-in-Chief of JSBE