Sustainability Reporting Based on GRI Indicators
Abstract
Every company wants to make a profit in the short run but doesn't think about the long run. The environment and human resources are used by the companies but eventually, they will react in a repugnant way. The environment is being polluted every day and it is a threat to human life as well as the world. To assess the impact of activities being done by the companies, a non-governmental organization was established in Boston called Global Reporting Initiative (GRI) in 1997. GRI (Global Reporting Initiative) established a sustainability reporting framework that provides a systematic guideline for the sake of companies to disclose their performance on the environmental, economic, and social degree of sustainability. This study will find out how responsible multinational (listed and non-listed) companies (MNC) in the case of sustainability reporting when they are consistently doing business in the environment of Bangladesh. This study was analyzed based on GRI (Global Reporting Initiative) guidelines towards their reporting on sustainability. A quantitative score from 0 to 3 was given for each of 84 performance indicators (9, 30, and 45 exhibitors for environmental, economic, and social dimensions respectively) of the GRI 3 guidelines based on sustainability reporting. This study reports that tidings on the economic degree are better compared to environmental and social dimensions. Much deviation is reported in environmental and social dimensions, but less deviation is reported in economic dimensions by the selected companies as the sample. Overall, the reporting practices of Nestle Bangladesh Ltd are better than other selected companies.
Keywords:
Sustainability reporting, GRI, MNC, Performance indicators
References
[1] Adams, C.A., 2002. Internal organisational factors influencing corporate social and ethical reporting: Beyond current theorising. Accounting, Auditing & Accountability Journal.
[2] Andriesson, D., 2005. Implementing the KPMG Value Explorer: Critical success factors for applying IC measurement tools. Journal of Intellectual Capital.
[3] Asheim, G.B., 1994a. Net national product as an indicator of sustainability. The Scandinavian Journal of Economics. 96, 257-265.
[4] Asheim, G.B., 1994b. Sustainability: ethical foundations and economic properties. The World Bank.
[5] Barbosa, C.D., Francato, A.L., Barbosa, P.S., 2019. Towards Brazilian Corporations Better Stock Price Valuation and Operational Performance with Corporate Social Responsibility and Environmental Socio Responsibility. Corporate Social Responsibility in Brazil. Springer.
[6] Burhan, A.H.N., Rahmanti, W., 2012. The impact of sustainability reporting on company performance. Journal of Economics, Business, & Accountancy Ventura. 15, 257-272.
[7] Caron, M.A., Turcotte, M.F.B., 2009. Path dependence and path creation: Framing the extra-financial information market for a sustainable trajectory. Accounting, Auditing & Accountability Journal.
[8] Ching, H., Gerab, F., Toste, T.H., 2013. Analysis of sustainability reports and quality of information disclosed of top Brazilian companies. International Business Research.
[9] Ching, H.Y., Gerab, F., Toste, T.H., 2014. Scoring sustainability reports using GRI indicators: A study based on ISE and FTSE4 Good Price indexes. Journal of Management Research. 6, 27.
[10] Cho, C.H., Patten, D.M., 2007. The role of environmental disclosures as tools of legitimacy: A research note. Accounting, organizations and society. 32, 639-647.
[11] Clark, W.C., Dickson, N.M., 2003. Sustainability science: the emerging research program. Proceedings of the national academy of sciences. 100, 8059-8061.
[12] Dangelico, R.M., 2015. Improving firm environmental performance and reputation: The role of employee green teams. Business Strategy and the Environment. 24, 735-749.
[13] Deegan, C., 2002. Introduction: The legitimising effect of social and environmental disclosures–a theoretical foundation. Accounting, Auditing & Accountability Journal.
[14] Deegan, C., Rankin, M., 1996. Do Australian companies report environmental news objectively? An analysis of environmental disclosures by firms prosecuted successfully by the Environmental Protection Authority. Accounting, auditing & accountability journal.
[15] Drucker, P., 2012. The practice of management, Routledge.
[16] Esty, D.C., Winston, A., 2009. Green to gold: How smart companies use environmental strategy to innovate, create value, and build competitive advantage, John Wiley & Sons.
[17] Freeman, R.E., 1999. Divergent stakeholder theory. Academy of management review. 24, 233-236.
[18] Gimenez, C., Sierra, V., Rodon, J., 2012. Sustainable operations: Their impact on the triple bottom line. International Journal of Production Economics. 140, 149-159.
[19] Gray, R., Javad, M., Power, D.M., Sinclair, C.D., 2001. Social and environmental disclosure and corporate characteristics: A research note and extension. Journal of business finance & accounting. 28, 327- 356.
[20] Gray, R., Kouhy, R., Lavers, S., 1995. Corporate social and environmental reporting: a review of the literature and a longitudinal study of UK disclosure. Accounting, Auditing & Accountability Journal.
[21] Gray, R., Owen, D., Adams, C., 1996. Accounting & accountability: changes and challenges in corporate social and environmental reporting, Prentice Hall.
[22] Hedberg, C.J., Von Malmborg, F., 2003. The global reporting initiative and corporate sustainability reporting in Swedish companies. Corporate social responsibility and environmental management. 10, 153-164.
[23] Konar, S., Cohen, M.A., 2001. Does the market value environmental performance? Review of economics and statistics. 83, 281-289.
[24] Leite Filho, G.A., Prates, L.A., Guimaraes, T.N., 2009. Análise os níveis de evidenciação dos relatórios de sustentabilidade das empresas brasileiras A+ do Global Reporting Initiative (GRI) no Ano de 2007. Revista de Contabilidade e Organizações. 3, 43-59.
[25] Moneva, J.M., Archel, P., Correa, C., 2006. GRI and the camouflaging of corporate unsustainability. Accounting forum. Elsevier. 121-137.
[26] Morhardt, J.E., Baird, S., Freeman, K., 2002. Scoring corporate environmental and sustainability reports using GRI 2000, ISO 14031 and other criteria. Corporate Social Responsibility and Environmental Management. 9, 215-233.
[27] O'donovan, G., 2002. Environmental disclosures in the annual report: Extending the applicability and predictive power of legitimacy theory. Accounting, Auditing & Accountability Journal.
[28] Perez, F., Sanchez, L.E., 2009. Assessing the evolution of sustainability reporting in the mining sector. Environmental management. 43, 949-961.
[29] Rahardjo, H., Idrus, M., Hadiwidjojo, D., Aisjah, S., 2013. Factors that determines the success of corporate sustainability management. Journal of Management Research. 5, 1.
[30] Roca, L.C., Searcy, C., 2012. An analysis of indicators disclosed in corporate sustainability reports. Journal of cleaner production. 20, 103-118.
[31] Sherman, W.R., Diguilio, L., 2010. The second round of G3 reports: is triple bottom line reporting becoming more comparable? Journal of Business & Economics Research (JBER). 8.
[32] Singh, R.K., Murty, H.R., Gupta, S.K., Dikshit, A.K., 2009. An overview of sustainability assessment methodologies. Ecological indicators. 9, 189-212.
[33] Toppinen, A., Li, N., Tuppura, A., Xiong, Y., 2012. Corporate responsibility and strategic groups in the forest‐based industry: Exploratory analysis based on the Global Reporting Initiative (GRI) framework. Corporate social responsibility and environmental management. 19, 191-205.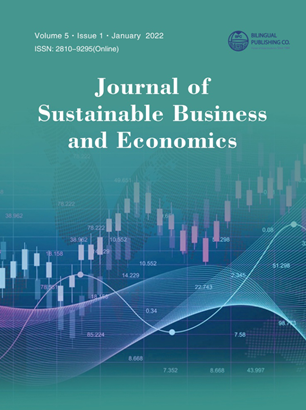 Downloads
How to Cite
Amin, M. A., Islam, M. R., & Halim, M. A. (2022). Sustainability Reporting Based on GRI Indicators. Journal of Sustainable Business and Economics, 5(1), 1–13. https://doi.org/10.30564/jsbe.v5i1.2
Downloads
Download data is not yet available.
License
Copyright © 2022 Md. Al Amin, Md. Razaul Islam, Md. Abdul Halim
This is an open access article under the Creative Commons Attribution 4.0 International License.