AI Assists Operation and Maintenance of Future Cities
References
[1] Karniadakis, G.E., Kevrekidis, I.G., Lu, L., et al., 2021. Physics-informed machine learning. Nature Reviews Physics. 3(6), 422-440.
[2] Bao, Y., Chen, Z., Wei, S., et al., 2019. The state of the art of data science and engineering in structural health monitoring. Engineering. 5(2), 234-242.
[3] Zhang, K., Chermprayong, P., Xiao, F., et al., 2022. Aerial additive manufacturing with multiple autonomous robots. Nature. 609(7928), 709-717.
[4] Mohammadi, N., Taylor, J.E., 2021. Thinking fast and slow in disaster decision-making with Smart City Digital Twins. Nature Computational Science. 1(12), 771-773.
[5] Sun, L., Shang, Z., Xia, Y., et al., 2020. Review of bridge structural health monitoring aided by big data and artificial intelligence: From condition assessment to damage detection. Journal of Structural Engineering. 146(5), 04020073.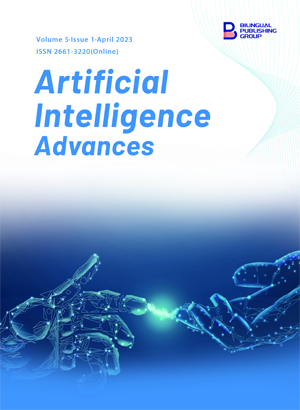 Downloads
How to Cite
Zhao, H.-W. (2023). AI Assists Operation and Maintenance of Future Cities. Artificial Intelligence Advances, 5(1), 25–27. https://doi.org/10.30564/aia.v5i1.5780
Downloads
Download data is not yet available.
License
Copyright © 2023 Han-Wei Zhao
This is an open access article under the Creative Commons Attribution-NonCommercial 4.0 International (CC BY-NC 4.0) License.