What are Different Research Approaches? Comprehensive Review of Qualitative, Quantitative, and Mixed Method Research, Their Applications, Types, and Limitations
Abstract
There are different ways to examine and explain a study and its findings based on using numbers as a measure, a descriptive style, or a mixture of both. These three research approaches are quantitative, qualitative, and mixed methods that are commonly used by researchers in various research studies. However, with many options regarding the research design, it seems challenging for researchers to select the most appropriate approach based on the study and realize differences. This study provides a comprehensive review of qualitative, quantitative, and mixed-method research methods. Each method is clearly defined and specifically discussed based on applications, types, advantages, and limitations to help researchers identify select the most relevant type based on each study and navigate accordingly.
Keywords:
Research methodology, Research approach, Qualitative research, Quantitative research, Mixed methods approach, Research design
References
[1] Taherdoost, H., 2021. Handbook on Research Skills: The Essential Step-By-Step Guide on How to Do a Research Project: Amazon Kindle.
[2] Sukamolson, S., 2007. Fundamentals of quantitative research Suphat Sukamolson. Ph. D. Language Institute Chulalongkorn University. Language Institute. pp. 20.
[3] Jackson, R.L., Drummond, D.K., Camara, S., 2007. What is qualitative research? Qualitative Research Reports in Communication. 8(1), 21-28.
[4] Aspers, P., Corte, U., 2019. What is qualitative in qualitative research. Qualitative Sociology. 42(2), 139-160.
[5] Crocker, R., Heigham, J., 2009. Qualitative research in applied linguistics: New York: Palgrave Macmillan.
[6] Creswell, J.W., 2009. Research design: Qualitative, quantitative, and mixed methods approaches: Sage publications.
[7] Taherdoost, H., 2016b. Sampling Methods in Research Methodology; How to Choose a Sampling Technique for Research. International Journal of Academic Research in Management. 5(2), 18-27.
[8] Taherdoost, H., 2020. Different Types of Data Analysis; Data Analysis Methods and Techniques in Research Projects. International Journal of Academic Research in Management. 9(1), 1-9.
[9] Goertzen, M.J., 2017. Introduction to Quantitative Research and Data. Applying quantitative methods to e-book collections: ALA TechSource. pp. 12-18.
[10] Taherdoost, H., 2016c. Validity and Reliability of the Research Instrument; How to Test the Validation of a Questionnaire/Survey in a Research. International Journal of Academic Research in Management. 5(3), 28-36.
[11] Hancock, B., Ockleford, E., Windridge, K., 2007. An Introduction to Qualitative Research: The NIHR Research Design Service for Yorkshire & the Humber.
[12] Williams, C., 2007. Research methods. Journal of Business & Economics Research. 5(3).
[13] Johnson, R.B., Onwuegbuzie, A.J., Turner, L.A., 2007. Toward a definition of mixed methods research. Journal of Mixed Methods Research. 1(2), 112-133.
[14] Bentahar, O., Cameron, R., 2015. Design and implementation of a mixed method research study in project management. Electronic Journal of Business Research Methods. 13(1), 13-15.
[15] Apuke, O.D., 2017. Quantitative research methods: A synopsis approach. Kuwait Chapter of Arabian Journal of Business and Management Review. 33(5471), 1-8.
[16] Taherdoost, H., 2016a. How to Design and Create an Effective Survey/Questionnaire; A Step by Step Guide. International Journal of Academic Research in Management. 5(4), 37-41.
[17] Taherdoost, H., 2017. Determining Sample Size; How to Calculate Survey Sample Size. International Journal of Economics and Management Systems. 2, 237-239.
[18] Queirós, A., Faria, D., Almeida, F., 2017. Strengths and limitations of qualitative and quantitative research methods. European Journal of Education Studies.
[19] Taherdoost, H., 2014. Exploratory Factor Analysis; Concepts and Theory. Advances in Applied and Pure Mathematics. pp. 375-382.
[20] Palinkas, L.A., Aarons, G.A., Horwitz, S., et al., 2011. Mixed method designs in implementation research. Administration and Policy in Mental Health and Mental Health Services Research. 38(1), 44-53. DOI: https://doi.org/10.1007/s10488-010-0314-z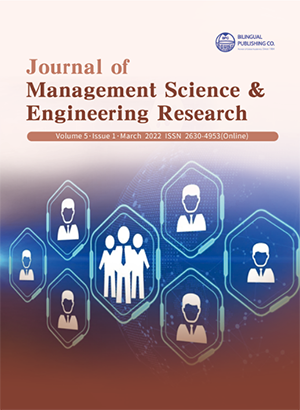 Downloads
How to Cite
Taherdoost, H. (2022). What are Different Research Approaches? Comprehensive Review of Qualitative, Quantitative, and Mixed Method Research, Their Applications, Types, and Limitations. Journal of Management Science & Engineering Research, 5(1), 53–63. https://doi.org/10.30564/jmser.v5i1.4538
Downloads
Download data is not yet available.