Inverter System: A Solution to Improve the Efficiency of New Energy Generation in Factories
Abstract
The report mainly analyzes whether the inverter system could improve the efficiency of converting new energy into factory electricity based on McLuhan's laws of media theory. Firstly, the report asserts the significance of using new energy and the importance of utilizing the inverter system to improve the power conversion of new energy in factories. Secondly, it mainly describes McLuhan's theory from four different aspects. In addition, according to the four aspects of McLuhan's theory, the rationality and feasibility of the inverter system solution are analyzed. Then, it is concluded that the inverter system can well improve the conversion efficiency of new energy generation in factories. Finally, this paper claims suggestions from two different perspectives to promote the development of the inverter system.
Keywords:
Enhancement, Background, McLuhan's media
References
[1] Hua, Y., Oliphant, M., & Hu, E. J. (2016). Development of renewable energy in Australia and China: A comparison of policies and status. Renewable Energy, 85, 1044–1051.
[2] McLuhan, M. (2017). Laws of the Media. ETC.: A Review of General Semantics, 74(3-4), 320-327.
[3] Rafi, F. H. M., Hossain, M. J., Leskarac, D., & Lu, J. (2015, July). Reactive power management of a AC/DC microgrid system using a smart PV inverter. In 2015 IEEE Power & Energy Society General Meeting (pp. 1-5). IEEE.
[4] Logan, R. K. (2013). Mcluhan, energy exploitation and the overextensions of man. Razón y palabra, 18(84).
[5] Effendi, P., & Courvisanos, J. (2012). Political aspects of innovation: Examining renewable energy in Australia. Renewable Energy, 38(1), 245–252.
[6] Pierce, M. (2015). Early electricity supply and the introduction of electric trams in Australia. In From the Past to the Future: 18th Australian Engineering Heritage Conference 2015 (p. 108). Engineers Australia.
[7] Greet, N. (2015). Changing Australia's view of energy security will provide for interconnected energy policy and a sustainable future. In Dynamic ecolibrium: Sustainable Engineering Society Conference (SENG 2015) (p. 32). Engineers Australia.
[8] Monica Castaneda,Sebastian Zapata,Judith Cherni,Andres J. Aristizabal,Isaac Dyner. The long-term effects of cautious feed-in tariff reductions on photovoltaic generation in the UK residential sector[J]. Renewable Energy,2020,155.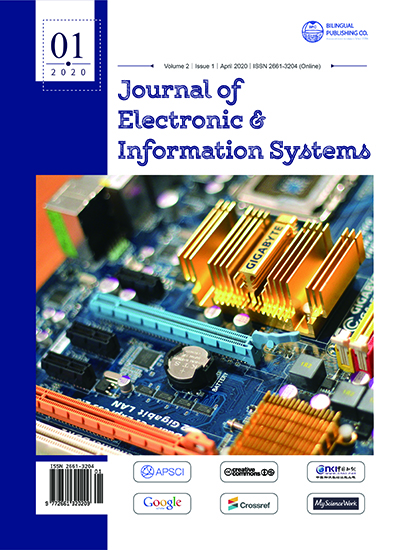 Downloads
How to Cite
Wang, Q., & zhang, S. (2020). Inverter System: A Solution to Improve the Efficiency of New Energy Generation in Factories. Journal of Electronic & Information Systems, 2(1), 6–9. https://doi.org/10.30564/jeisr.v2i1.2011
Downloads
Download data is not yet available.