IoT and Machine Learning for Identifying Correlation between Factors Causing Climate Change
Abstract
The global climate is changing due to anthropogenic activities such as industrialization, infrastructure development, deforestation etc. Expected effects of climate change include increase in global temperatures, rising sea levels, changing precipitation, melting of glaciers, less snowfall, expansion of deserts etc. Most ecosystems are affected by manmade climate change and Mount Everest is no exception. This paper delves into the effects of global warming on Mount Everest and how Internet of Things (IOT) can be used to correctly monitor these effects. The IOT system will take three parameters temperature, carbon parts per million in the atmosphere and snowfall. This research paper also proposes a IOT framework to measure the net snowfall. The data gathered by the IOT system will be used to create a model will be created to monitor the effect of temperature and carbon parts per million on snow fall.
Keywords:
IOT;Machine Learning;Climate Change
References
[1] Central Bureau of Statistics.. National Population and Housing Census 2011. Retrieved From: National Report, 2012.
[2] Leclercq, P. W., Oerlemans, J.. Global and hemispheric temperature reconstruction from glacier length fluctuations, 2005. Retrieved from:https://link.springer.com/article/10.1007/s00382-011-1145-7
[3] Palmer, B.. How much does breathing contribute to climate change. 2019. Retrieved From:https://slate.com/news-and-politics/2009/08/are-youheating-the-planet-when-you breathe.html
[4] Stocker, T.F., Qin, D., Plattner, G.K., Tignor, M., Allen, S.K., Boschung, J., Nauels, A., Xia, Y., Bex, V.,Midgley, P.M.. The Physical Science Basis – Summary for Policymakers. Retrieved From:https://archive.ipcc.ch/pdf/assessment-report/ar5/wg1/WG1AR5_SPM_FINAL.pdf
[5] Mach, K. J., Serge, P., von Stechow, C.. Annex II Glossary, 2014. Retrieved from:https://archive.ipcc.ch/pdf/assessment-report/ar5/syr/AR5_SYR_FINAL_Annexes.pdf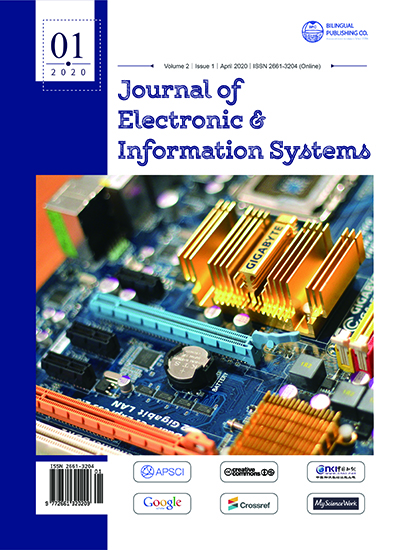 Downloads
How to Cite
Sharma, G., & Bade, B. (2020). IoT and Machine Learning for Identifying Correlation between Factors Causing Climate Change. Journal of Electronic & Information Systems, 2(1), 10–12. https://doi.org/10.30564/jeisr.v2i1.2020
Downloads
Download data is not yet available.
License
Copyright (c) 2020 Gajendra Sharma, Birat Bade
This work is licensed under a Creative Commons Attribution-NonCommercial 4.0 International License.