Exploratory Study on the Simulated Police Force Allocation of Shopping Mall Emergency Based on AnyLogic Platform
Abstract
Due to the rapid development of society, public places, especially large shopping malls, are relatively frequent places for emergencies. Such emergencies not only seriously affect public security and property, but also bring great psychological pressure to citizens. Therefore, this study is of great significance for the exploration and study of public place emergencies.The research object of this study is the public shopping mall. Based on the AnyLogic simulation platform and guided by the relevant principles of social force model, this study utilize the pedestrian storehouse in the platform as the core module to build the simulation environment, and attempts to simulate the police force restraining effect on the overall event and the perpetrators after the occur of emergent incident under different police force allocations. In order to ensure the accuracy of the experimental data, the research team conducted field survey to estimate the average flow of people and the general data of the security personnel in shopping malls, also estimated the rest rain and capture time after repeated experiments.The results indicate that increasing additional police force outside the shopping malls and pre-organizing reasonable patrol routes can obviously facilitate police officers to restrain perpetrators. Meanwhile, it is also clear that the AnyLogic platform can effectively simulate pedestrian movement and interaction behaviour in emergencies.
Keywords:
Emergency, Simulation, Police force, Capture time
References
[1] Shuo Yin. Study on safety evaluation and computer simulation of urban central heating system[J]. Beijing University of Civil Engineering and Architecture, 2014.
[2] DaN Zheng, Peng Xue. Study on evacuation of public buildings based on AnyLogic[J].Computer application and software, 2018(06).
[3] Shengtao Ma, Lei Yu, Jie Yang, Yuan Kang. Study on evacuation of public buildings based on AnyLogic[J]. Computer application and software, 2017(12).
[4] Zhenwu Zhao, Xinyuan Li. Simulation and optimization of airport passenger security process based on AnyLogic[J]. Journal of Civil Aviation University of China, 2018(05).
[5] Wenke Zhou, Huan Zhao, Huijuan Zhou. Study on fire evacuation of college dormitory based on AnyLogic simulation[J].Fire science and technology, 2014(12).
[6] Helbing D,Farkas I,Vicsek T. Simulating DynamicalFeatures of Escape Panic[J]. Nature, 2000.
[7] Helbing D, Molnar P. Social Force Model forPedestrian Dynamics[J]. Phys Rev E Stat PhysPlasmas Fluids.
[8] Qingchao Shan, Xiuyuan Zhang, Chaofeng Zhang. Application of social force model in pedestrian movement modeling[J]. Urban transportation, 2011.
[9] Lingxiao Yang. Pedestrian flow characteristics analysis and guidance strategy research in open environment[J]. Beijing Jiaotong University, 2011.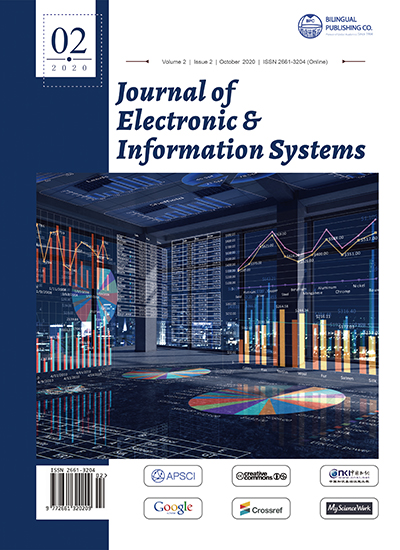 Downloads
How to Cite
Ma, Z., & Zhang, X. (2020). Exploratory Study on the Simulated Police Force Allocation of Shopping Mall Emergency Based on AnyLogic Platform. Journal of Electronic & Information Systems, 2(2), 19–23. https://doi.org/10.30564/jeisr.v2i2.2417
Downloads
Download data is not yet available.