Design of Intelligent Home Security Alarm System under STC89C51 Single Chip Microcomputer
Abstract
In order to improve the security of home residence, this paper studies and designs an intelligent home security alarm system, using STC89C51 single chip microcomputer as the main controller of the security system, and real-time monitoring by controlling the human pyroelectric infrared sensor and smoke sensor in the case of strangers invading the security range and showing signs of fire. Once the abnormal situation is found, the intelligent home security alarm system will start the acousto-optic alarm prompted by the LED lamp and pass through the information processing system of the GSM module. Send an abnormal text message to the user of the security system at the first time face, and finally realize the purpose of modern intelligent home security alarm.
Keywords:
STC89C51 MCU, Intelligent, GSM, Pyroelectric infrared, Security alarm system
References
[1] Jianfang Wen. Study on Home Intelligent Control System Based on AT89C51 Single Chip Microcomputer[J]. Electronic Production, 2019(09): 31-33.
[2] Qiaomei Ma. Design and Implementation of Fireproof and Anti-theft System for Dormitory Based on 51 Single Chip Microcomputer[J]. IT, 2018(03): 39- 44.
[3] Chaoyang Zhang. The Design of Gas Alarm Based on AT89C51 Single Chip Microcomputer[J]. Journal of Tonghua Normal University, 2017, 38(12): 7-10.
[4] Tianxiang Guo. New Concept 51 MCU C Language Course[M]. Beijing: Electronic Industry Press.
[5] Xiangbin Ye. Sensor and test technology [M]. Beijing: Defense Industry Press, 2007.
[6] Peng Chen. LonWorks villa smart home system introduction[J]. Low Voltage Appliances, 2008(14): 59-62.
[7] Wei Xu, Dean Zhao. Detection and control of dissolved oxygen in aquaculture[J]. Agricultural Mechanization Research, 2007(1): 74-76.
[8] Guangdi Li, Yuexiu Zhu, Xiushan Wang. Foundation of Single Chip Microcomputer (Revised Edition)[M]. Beijing: Beijing University of Aeronautics and Astronautics Press, 2005.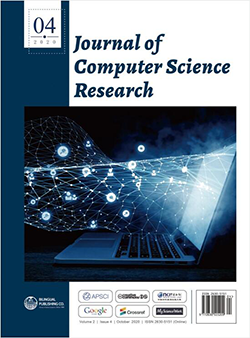 Downloads
How to Cite
Wang, R., Liu, X., & Huang, X. (2020). Design of Intelligent Home Security Alarm System under STC89C51 Single Chip Microcomputer. Journal of Computer Science Research, 2(4), 16–18. https://doi.org/10.30564/jcsr.v2i4.2159
Downloads
Download data is not yet available.